Главная
» Видеорегистраторы
Expert line
» Модель
Expert line CRD-302
---
Видеорегистратор Expert line CRD-302
— запись видео 1440x1080
— ЖК-экран 2.70"
— G-сенсор
— аккумулятор
— угол обзора 120°
— HDMI
— SD (SDHC)
— артикул 889776
Фотографии Expert line CRD-302
Дополнительно с видеорегистратором
Видеообзор и тест Expert line CRD-302

Rules for Credit Card Use to Increase & Maintain an Excellent Credit Score:
Most people don't know that 35% of your Credit Score comes from use of Credit Cards.
Yes, that means you have to have Credit Cards and use them WISELY, otherwise you could be damaging 1/3 of your score!!!
Here are 7 rules that will help you INCREASE & Maintain an Excellent Credit Score:
1) Have no more than 3 to 5 cards (preferably not dept. store cards).
2) Should have at least 4 yrs of history.
3) Never open & close multiple cards -- this will lower your score. If you need to close cards, close 1 every 3 months.
4) Use each card every month if you can. Use the cards in place of cash or debit cards and then just pay cards with cash from bank account.
5) Not using cards for several months will cause your score to drop - no credit use - no way to score you.
6) Never charge above 25% of the limit at any time. If you do, pay it off or at least down to 25% ASAP!
7) Carrying a balance month to month doesn't improve your score - you can pay the cards off in full every month and avoid interest.
It is very important to make sure you have credit cards to build your credit. Even if you have had problems with credit cards in the past and find it hard to get one now. We can recommend a few companies that help Credit challenged people, even those who have filed bankruptcy.
Find out more and get a free consultation at "The Hot Shoe"
A documentary movie about card counting in the casino game of 21 by David Layton. Executive producers Michael Berkaw & Bill Petrick music Dylan Keefe.
The history, mathematics, the politics and the practical realities of blackjack are addressed in this documentary, the most complete and accurate treatment of card counting ever made.
Here are the elements that make up "The Hot Shoe":
Interviews with blackjack experts, casino managers, authors, detectives, a legal expert, and the most legendary players in the world.
Behind-the-scenes footage of casino pits, surveillance rooms, members of the MIT card counting team strategizing and playing in casinos during a busy Super Bowl weekend (shot with hidden cameras).
Demonstrations of the high-tech methods that casinos and detective agencies use to identify and track card counters, including facial recognition technology.
A case study, wherein the director of the movie learns how to count cards and takes the $5000 that was budgeted for the music and uses it as a stake to play blackjack in Las Vegas over ten days.
1.Gordon Adams - Griffin Investigations 2.Ian Anderson - Author, Burning the Tables in Las Vegas 3.Andy Anderson - Casino Visual Identification 4.Andy Bloch - MIT team 5.John Chang - MIT team 6.Richard Chen - MIT team 7.Anthony Curtis - Huntington Press 8.Mark Estes - former card counter 9.Steve Forte - Author, Read the Dealer 10.Peter Griffin - Author, The Theory of Blackjack 11.Tommy Hyland - card counter 12.Jim Kilby - UNLV 13.Nelson Rose - Author, Blackjack and the Law 14.Max Rubin - Author, Comp City 15.Howard Schwartz - Gamblers' Book Shop 16.Arnold Snyder - Author, Blackbelt in Blackjack 17.Ralph Stricker - card counter 18.Ed Thorp - Author, Beat the Dealer 19.Olaf Vancura - Author, Knock-out Blackjack 20.Stanford Wong - Author, Professional Blackjack 21.Bill Zender - Author, Card Counting for the Casino ExecutiveMy 2nd channel
My Facebook page:
New Show Seven red lines drawn with blue ink intersect orthogonally each other. How can this paradox be explained? By an expert of course, and with a cat!Watch more How to Make Pop-Up Cards & Crafts videos:
Learn how to make a heart pop-up card in this Howcast video with expert Jessica Tice-Gilbert.

Now I'm going to teach you how to make a pop-up heart. I have cut a piece of cardstock in half and also folded it in half. Match the edges and the corners and crease it. Take another sheet of cardstock, fold it in half. And what we are going to do is we're going to draw a big heart shape and cut it out. And keep it folded. This way we know that both sides of the heart are even. Unfold it and now we have a heart.
But before we go any further, we are going to fold it back and we are actually going to make a V-fold out of this. So roughly mark a 45-degree angle. Take your knitting needle or bone folder and a ruler and line up on that angle that you just made and score it. This way you will have a precise fold.
Now what we are going to do is we're going to fold along the score that we just made. Fold it back and then fold it forward. And now we have made a V-fold with little tabs. And so I've already cut out a heart, from a template, a heart that is already a V-fold.
But now what we are going to do is that we're going to create two hearts within it. So cut out one heart shape, but not all the way. So you can make a layer, so you can fold it on either side. And we're going to also cut out a second heart shape within that one, but not all the way again, so that you can create another layer.
So now you can see that we have three hearts. We have one big one, one middle one and one even smaller one in the middle. Take your base page that you've already folded in half, and to create the V-fold for the heart, you will need to fold it back and push the little tabs forward as you fold it to create a V.
Now while we have it half open, we are going to push the center heart back, like so. So you can see that we have a layer right there in the middle of this V-fold heart. And we are also going to push the third heart forward so there is another layer. So your heart should look roughly like this.
Now we are going to do is we're going to put double-stick tape on the underside of the heart on the tabs that you've created, and then again on the other side, underneath the tabs. And unfold it and we are going to line up the center lines of the heart and the base page. Press it down. You may have to help the layers again, kind of pull that second one in and push that third one out as you fold it. And that's how you make a pop-up heart.
Всего просмотров: 209354

Ключевые слова: Expert line CRD-302 купить, цена Expert line CRD-302, Expert line CRD-302 обзор, Expert line CRD-302 доставка, продажа Expert line CRD-302, Expert line CRD-302 купить в интернет магазине

Оценка

Expert line CRD-302

на iVideoReg.ru:

2

из

5

на основе

59

оценок.
Как снимает Expert line CRD-302, примеры съемки днем и ночью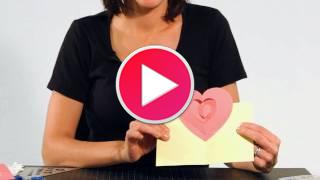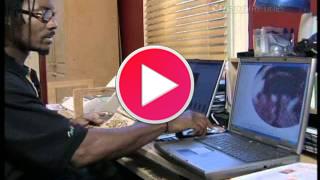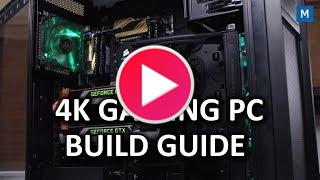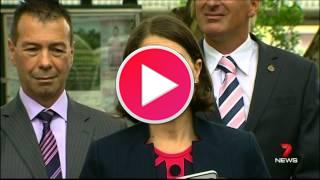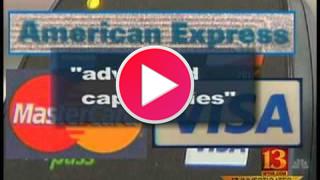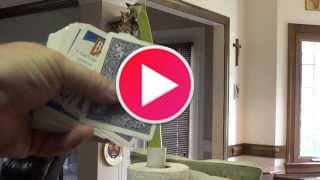 Expert line CRD-302 отзывы
Хиты с видеорегистратора

HDC
HD315

xDevice
BlackBox-45

Prestige
DVR-436

Lukas
LK-7300 Smart
Полезные ссылки
настройка видеорегистратора Expert line
Инструкция по эксплуатации Expert line CRD-302
Expert line CRD-302 в Википедии
Улучшение качества видео Expert line CRD-302