Главная
» Видеорегистраторы
Tibet System
» Модель
Tibet System NEO HD
---
Видеорегистратор Tibet System NEO HD
— запись видео 1280x720 при 30 к/c
— без экрана
— G-сенсор
— GPS
— угол обзора 120°
— микрофон
— видеовыход
— артикул 2142744
Фотографии Tibet System NEO HD
Реклама
Видеообзор и тест Tibet System NEO HD
Автомобильный видеорегистратор Tibet System NEO HD, 1280x720, 20 fps, день, солнечная погода, запись звука
Обзор: Автомобильный видеорегистратор Tibet System NEO HD, 1280x720, 20 fps, день, без звука
Обзор: Weekly new mixes, subscribe to my Youtube-Channel
Become a Facebook fan:
DJ Maretimo - Buddha Deluxe Lounge Vol.8 - continuous mix
Taken from the compilation " Buddha Deluxe Lounge Vol.8" @ the iTunes Music Store.

DJ Maretimo Booking + Remix-Contact: Mail@Manifold-Music.de

Track / Time / Artist / Title
----------------------------------------------------
01. 00:00:09 Mahoroba - sound pleasures of phobos
02. 00:05:08 Asian Chill Art - china charm
03. 00:10:23 Noise Boyz - down chorus
04. 00:14:010 Frank Borell - heavenly
05. 00:19:22 Mahoroba - voices of malaya
06. 00:25:14 Mahoroba - wellness layer
07. 00:29:22 Hypnotic - share your dreams
08. 00:34:12 Bay Area - walker girl
09. 00:40:04 Astro Noise - milky way passenger
10. 00:44:15 Sean Hayman - the sound of the universe
11. 00:49:13 Frank Borell - clocks of deepness
12. 00:53:36 Desert Tunes - forever one day
13. 00:58:46 Asian Chill Art - rainbow rhythm
14. 01:04:18 Sofa Sweeper - summer ride
15. 01:08:49 Frank Borell - harmonic reflections
16. 01:14:15 Kid Coconutz feat. Bernd Langer - clouds ahead
17. 01:20:11 Persia Beatz - eshnapur
18. 01:25:12 Frank Borell - klangschale
19. 01:31:10 Asian Chill Art - kyoto twilight
20. 01:36:52 Moon Patrol - low orbit
21. 01:41:46 Cafe Americaine - metropolitan girl
22. 01:47:22 Frank Borell - wings to the sky
23. 01:51:31 Mahoroba - african voices
24. 01:56:23 Frank Borell - after midnight
25. 02:01:53 Space Tourist - orbit walker
26. 02:06:13 Persia Beatz - bombay lounge
27. 02:10:41 Mahoroba - butterfly
28. 02:16:16 Bay Area - fairway freedom
29. 02:22:16 Satin Sound System - lamour du dragon
30. 02:26:05 Mahoroba - photo in my mind
31. 02:31:29 Asian Chill Art - the drums of honshu
32. 02:35:44 Dreamscape - where are you
33. 02:39:11 Asian Chill Art - buddha ante portas
34. 02:43:57 Thermodynamics - maya cult
35. 02:48:36 Noise Boyz - my face in the rain
36. 02:53:30 Djibooti - roots
37. 03:01:36 Frank Borell - icy ceremony
38. 03:06:17 Mahoroba - amazing colours
39. 03:11:58 Space Tourist - astro chat
40. 03:18:00 Vladi Strecker - intimate kiss
41. 03:23:33 Phonotronic - jupiter junction
42. 03:28:47 Indigo Seven - magnificat
43. 03:32:42 Asian Chill Art - mahjong girl
44. 03:37:12 Sean Hayman - the forest
45. 03:42:06 Afrocanado - in the evening
46. 03:47:28 Frank Borell - angels and angels
47. 03:52:44 Mahoroba - le sens de la vie
48. 03:56:49 Sky Sergeant - orion trail
49. 04:01:47 Frank Borell - codex destiny
50. 04:07:37 Space Tourist - ufo trip

Weekly new mixes, subscribe to my Youtube-Channel
Become a Facebook fan: PURCHASE NOW:
PROFESSIONAL QUALITY ELECTRIC PIANO LIBRARIES FOR LIVE GIGGING AND STUDIO WORK FOR YOUR IPAD AND IPHONE.
FEATURING AUDIOBUS AND VIRTUAL MIDI!!!
ONE OF THE FIRST iOS MUSIC APPS TO FEATURE REAL-TIME SAMPLE STREAMING, USING APPLE LOSSLESS (CAF) FORMAT
With the incredible success of our computer based versions of Neo-Soul Keys®, we felt it an obvious decision to bring our incredible electric piano libraries to the iOS. Despite the eagerness, we did not want to produce a sub-par app just for sake of making an electric piano library, so we worked directly with Apple's engineers to bring to you, for the first time ever: SAMPLE STREAMING USING APPLE LOSSLESS CAF FORMAT. No other app that we know of offers real-time zone switching sample streaming with lossless compression. Many other sample library apps offer the samples to be loaded into memory, which obviously severely cripples the detail and amount of samples you are able to use. With sample streaming, we are able to use the same high quality sampling techniques, zone switching, and velocity layering, without sacrificing the quality similar to a desktop sample library. So what we did was load all of the electric piano effects samples in system memory, and dedicated the most important sustain samples to stream from the internal flash RAM. The results make for a high quality, low latency, and professional grade electric piano sound module that you can take with you and play live!
You see, many sound designers are trained in a certain way of sampling, by making things so tidy and neat. Every sample is perfectly cut, trimmed, and cross-faded to perfection. Unfortunately, this is not real life and it definitely is not what a real electromechanical instrument is suppose to sound like. It is in those uneven notes, blanks, quarks, splats, clanks, and mechanical nuances that really make you feel like you are playing a real living and breathing organic instrument. This is what we intended with Neo-Soul Keys® - a real world feeling and experience of playing a real electromechanical instrument. You even hear the pedal noises when the sustain pedal is being pressed and released. THAT IS HOW MUCH DETAIL WE PUT INTO OUR INSTRUMENTS! As a result, our Neo-Soul Keys® has been featured and licensed by none other than Steinberg®, who are the the inventors and creators of VST technology.
Neo-Soul Kes® has also been used by the legendary Gerorge Duke and is quoted by Keyboard Magazine during his final interview:
"Unless I'm doing a trio format with Al Jarreau or I'm using an acoustic piano and a real suitcase, my main electric piano is the Scarbee library. I also incorporated one called [Gospel Musicians] Neo-Soul Suitcase, because that has a little more grit and meat on it for certain types of sounds. There's another that's pretty smooth, and it's also a Scarbee thing but it's toned down; it doesn't have a lot of attack. As a matter a fact, I'm using that sound on "Brazilian Love Affair." When I go into playing more funk, I might use Neo-Soul Keys®, which has a lot of attack. But if I'm doing, say, a Miles Davis tune, I prefer the Scarbee." - Keyboard Magazine, August 2013
Will work for the iPad 2, 3 and Mini, but polyphony and CPU may be limited. The iPad/iPhone 4 and higher are recommended.
What's New in this Version - Updated and Optimized for iOS 7
- Added a Virtual Keyboard
- Added iPhone support
- Other Misc. Bug Fixes and Improvements
Keywords Electric Piano, Synth, Sampler, MIDI, Music, Performance, Live
Support URL
Marketing URL (Optional) Growing Taller Neo Meditation
Growing taller past the age of puberty is possible but you must first allow yourself to adopt the belief system that makes it possible. Part of this process requires you to go back in time to a point in your life where you were still growing and by doing so you can also reverse your aging as your body has to mimic these same conditions. By listening to this meditation everyday as well as eating a healthy diet it is possible to grow atleast ?" tall or more per year.
To learn more nutrition supplements and exercises to grow taller please visit

Original Air Date: Friday, July 6, 2012
Hosted by: James Rink
To get a neo for this meditation please visit us at.


DISCLAIMER - Offered to treat for entertainment purposes only. Neological Technologies and James Rink is to be held harmless by all third parties.
Всего просмотров: 10067

Ключевые слова: Tibet System NEO HD купить, цена Tibet System NEO HD, Tibet System NEO HD обзор, Tibet System NEO HD доставка, продажа Tibet System NEO HD, Tibet System NEO HD купить в интернет магазине

Оценка

Tibet System NEO HD

на iVideoReg.ru:

4

из

5

на основе

70

оценок.
Как снимает Tibet System NEO HD, примеры съемки днем и ночью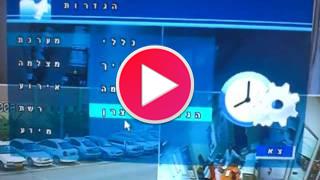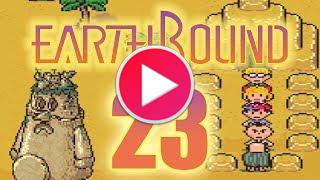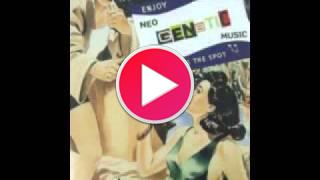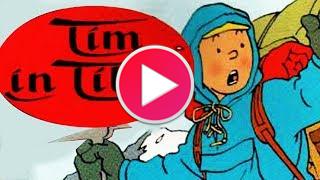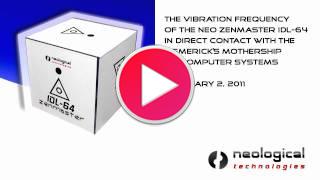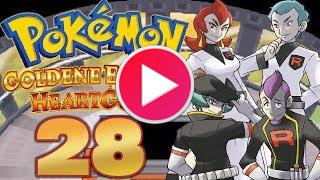 Tibet System NEO HD отзывы
Другие модели авторегистраторов Tibet System в нашем каталоге
Хиты с видеорегистратора

xDevice
BlackBox-28

Eplutus
DVR-GS765
Полезные ссылки
Инструкция по эксплуатации Tibet System NEO HD
Tibet System NEO HD в Википедии
Улучшение качества видео Tibet System NEO HD